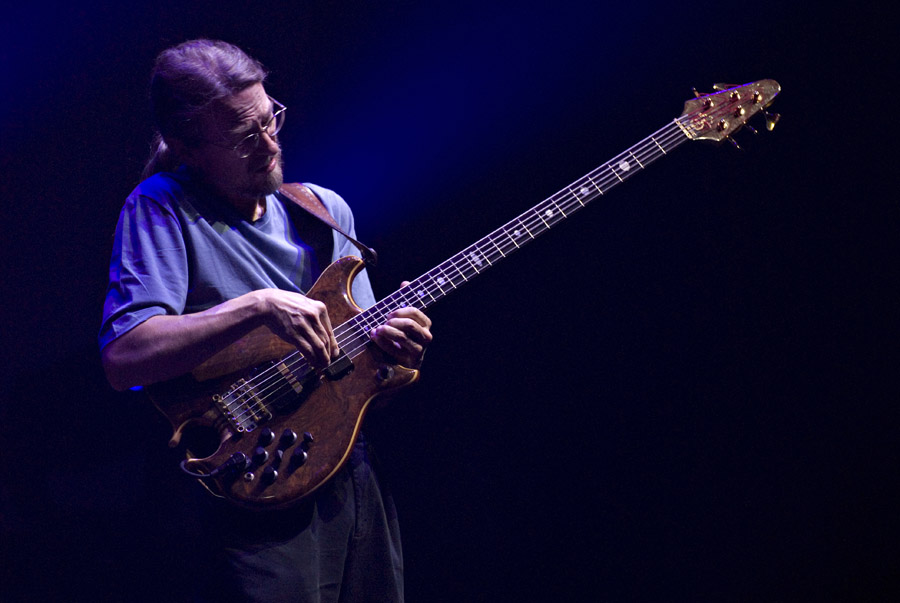 Artist Profile:
Jimmy Johnson
Jimmy Johnson is an American bass player born in 1956. He comes from a musical family as his father was a bassist in the Minnesota Orchestra for 47 years, his mother was a piano teacher and accompanist and his brother is also a professional bass player. Jimmy Johnson in known primarily for his work with James Taylor and Allan Holdsworth but has recorded and performed with a wide range of artists including Flim & the BB's, Stan Getz, Gary Husband, Planet X, Lee Ritenour, Wayne Johnson and Chad Wackerman.
Johnson has been a pioneer of the 5-string bass, working with Alembic and GHS in 1976 to manufacture the instrument for which his is most well known. Johnson continues to play with Allan Holdsworth and James Taylor and currently resides in the Los Angeles area.
Sound and Style
Jimmy Johnson is a very technically gifted and versatile musician. The first time I heard his playing was on the Allan Holdsworth track 'Devil Take the Hindmost' and what amazed me was the freedom in his playing and his ability to pull off melodic fills at break neck speed. As a soloist, he is very melodic and obviously has a great understanding of harmony (which you would do to play with Holdsworth). Check out his solo on 'Panic Station'. I believe that on all of the footage I have seen of him playing, he has always been using his Alembic 5-string bass which has a very clear and full tone.
Recommended Recordings
Metal Fatigue – Allan Holdsworth
Secrets – Allan Holdsworth
Grasshopper – Wayne Johnson
James Taylor Live – James Taylor
Dreams, Nightmares and Improvisations – Chad Wackerman
Related Post