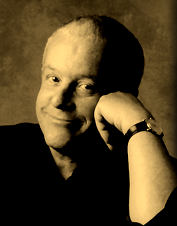 Artist Profile:
Jon Mayer
For far too long, Jon Mayer – an emotive, playful and superbly inventive bebop-based pianist who always delivers ear-pleasing improvisations–was one of jazz' better kept secrets.
His story started in the mid-to-late '50s, after the Harlem-born piano ace had graduated from the famed High School of Music and Art in Manhattan and briefly attended the Manhattan School of Music. Mayer then became a regularly- appearing member of the thriving NYC music scene, playing with Kenny Dorham, Tony Scott, Pete LaRoca and Ray Draper, and eventually recording with two of the greatest saxophonists ever: Jackie McLean on Strange Blues (Prestige/OJC) and John Coltrane, on a session known as the legendary "I Talk With The Trees" date and finally issued in 1990 as part of Coltrane's Like Sonny (Roulette).
In the '60s and '70s, Mayer remained active, playing in both New York and Europe with the likes of the Thad Jones-Mel Lewis Jazz Orchestra, Dionne Warwick, Sarah Vaughan and the Manhattan Transfer, and writing songs recorded Les McCann, Nancy Wilson and others.
Then, due to numerous causes, he all but disappeared, entering a 13-year period of inactivity during which he rarely performed.
But 1991, Mayer was ready to return to music. He settled in Los Angeles and once again seriously pursued his career in the jazz world. People who heard him, initially with McCann's Magic Band and as a leader, were readily impressed with his artistry, characterized a supple and relaxed rhythmic feel and a keen sense of melodicism in his solos. Here was an authentic jazz musician, an artist who desired, as did Charlie Parker when stating his own personal goal, to play fast and clean and go for the pretty notes.
A wider range of listeners became aware of Mayer's talents through his long-overdue debut, 1996's Round Up The Usual Suspects (Pullen Music), a fine piano trio session with two genuine jazz giants: bassist Ron Carter and drummer Billy Higgins. Mayer followed up that dynamic premiere with the release of Do It Like This (A-Records), which features the trio of bassist Bob Maize and drummer Harold Mason plus guest tenor saxophonist Ernie Watts, who has been performing with the pianist at such heralded Southern California clubs as The Jazz Bakery and Steamers Cafe. That was followed the live recording Rip Van Winkle (Fresh Sound). March 2002 will see the release of Mayer's newest, Full Circle (Reservoir).
Mayer's philosophy toward playing–and, really, his playing itself–is deceptively simple.
"I'm trying to convey the emotional range and feeling that I perceive in the people that I admired when I started," says Mayer, who goes on to name many of the very best jazz pianists: Bud Powell, Bill Evans, Red Garland, Wynton Kelly, Carl Perkins, Horace Silver. "Those are the guys who got my endorphins kicking, who opened up rooms in my psyche and made me say, 'I want to do that.' I think I've taken inspiration from them and come up with my own voice."
Now happily married, Mayer is quite busy in Southern California, leading his trio, appearing with Watts, backing up visiting jazz stars like Benny Golson and Slide Hampton and teaching privately. He says he's having the time of his life.
"What's great for me is finding new depths," he says. "I feel like the new kid on the block and I have that kind of energy on the bandstand. It's exciting to feel that I'm only now beginning to grow and explore my potential."
Critics and colleagues agree. In describing a Mayer performance, the Los Angeles Times said that the pianist "proved himself to be a musician of considerable technical abilities with a mature, engaging improvisational sense and an extreme sensitivity to the music going on around him." Tenor saxophonist Gordon Brisker, with whom Mayer has recorded, extolled,
"Jon always catches fire. He's got a great rhythmic feeling, great jazz roots out of that Wynton Kelly bag. And when I stretch out, it doesn't throw him. He just keeps swinging."
It's good, then, for jazz fans everywhere that Jon Mayer isn't a secret anymore. A resourceful, dedicated, decidedly appealing musician, he brings joy through his art to all who hear it. dedly appealing musician, he brings joy through his art to all who hear it.
Related Post