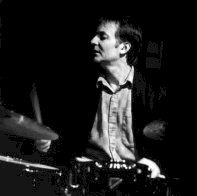 Artist Profile:
Kendall Kay
Born in Durban, South Africa, Kendall showed an interest in the drums at an early age, He pursued this Interest eventually playing and recording with most of the major South African artists, including Steve Kekana, Mike Makelemele, Alan Kwela and Izzio Gross.
In 1983, Kendall moved to Texas, and studied at North Texas State University, graduating with a degree in Jazz studies. Kendall arrived in Los Angeles in 1987 and has been playing and recording here ever since.
Credits include: Kiki Ebsen, Poncho Sanchez, Cecilia Coleman, Steve Huffstetter, Bob Sheppard, Jeff Beale, Kenny Burrel, Phil Upchurch, Jon Faddis, Rich Matteson, Kenny Drew Jr., Dan St. Marseille, Dave Ferris, Nick Brignola, Lamont Johnson, Bob Shew, Allan Broadbent, Kyle Eastwood, Frank Strazzeri, Jeff Colella, Bill Perkins, The Larry Karush Ensemble and Rickie Lee Jones.
Kendall is currently endorsing Remo Drums and Drum Heads, Vic Firth Sticks and Paiste Cymbals.
Related Post