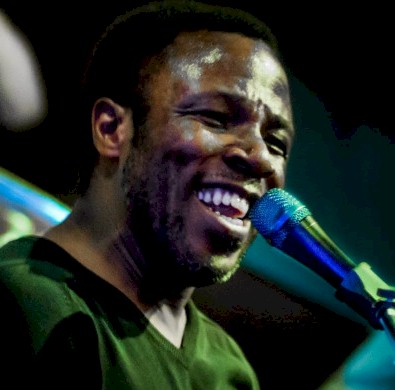 Artist Profile:
Leonard Patton
Some people are born to sing. Leonard Patton was just born singing. From his elementary school days when he requested hall passes in order to test the acoustics of the school's hallways, to his college days of choir and ensembles, Patton has yet to stop singing.
While attending Mesa Community College, Patton discovered his musical niche for jazz. He also studied at the prestigious Berklee School of Music in Boston, where he further developed his musical abilities and fed his passion for jazz. His rich, smoky voice, unique style, and sensational scat soon gained him entrance into San Diego's jazz scene.
He's been performing and recording with such notable artists as Bill Cunliffe, Derek Nievergelt, Duncan Moore, Mitch Manker, Mike Bedard, Ken Dow, Jetro Da Silva, and countless others.
His full-length Expressions, recorded at local guitar hero Peter Sprague's Spragueland Studio in July 2011, was released the following September. The album is a freewheeling duet featuring the soulful, burnished tenor of Patton and the internationally acclaimed piano virtuoso Geoffrey Keezer.
"Recording in the studio with Keezer was probably the easiest and most fun process I've ever been a part of," says Patton. "There is a nice sense of ebb and flow between Keezer and I…it's very much a collaboration…a lot of give and take on this record." Although he resides in San Diego, Keezer continues to work most often outside the city, touring the United States and around the globe with artists like vibraphonist Joe Locke and saxophonist Tim Garland.
Peter Sprague tells the Reader "Leonard Patton is one of my all time favorite musicians…he has this incredible voice, and he's also a great trumpet player and saxophonist." Sprague is referring to Patton's very Bob McFerrin-esque ability to imitate the sound of various horn and string instruments with his voice.
Related Post