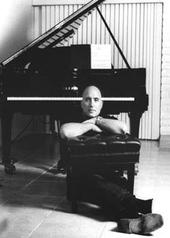 Artist Profile:
Mike Garson
61 years ago in Brooklyn, New York, Michael David Garson made his first of many grand entrances. Born to Bernand and Sally Garson and welcomed his big sister Barbara, Mike took to the piano at an early age — drawn almost magnetically to music and the transformational power it promises.
Forever redefining limitations society places on age, Mike refuses to hang up his leather pants and put away his Gucci sunglasses. Always embarking on a new adventure or a creative challenge, Mike remains at the forefront of fortitude.
Mike continues working to make the world a more creative, compassionate and compelling place. Having raised two daughters — Heather and Jennifer — Mike now enjoys another role: grandfather to Jeremy, Jacob, Max and Maya. Just as fans around the world applaud Mike for his talent his two grandsons continually find ways to celebrate his energy and enthusiasm for life.
Ironically though he is publicly known for his skills as a pianist, composer and artist, it is his selfless love for family and friends that has made Mike the happiest. And so,
as he celebrates his 61st year, Mike remains grateful for the enduring gift of friendship and family and looks forward to many more decades of meaningful music and creative contributions.
"If I am truly passionate about and love what I do, I believe that feeling can be transmuted to and inspire the people who receive my art," says Mike.
Related Post