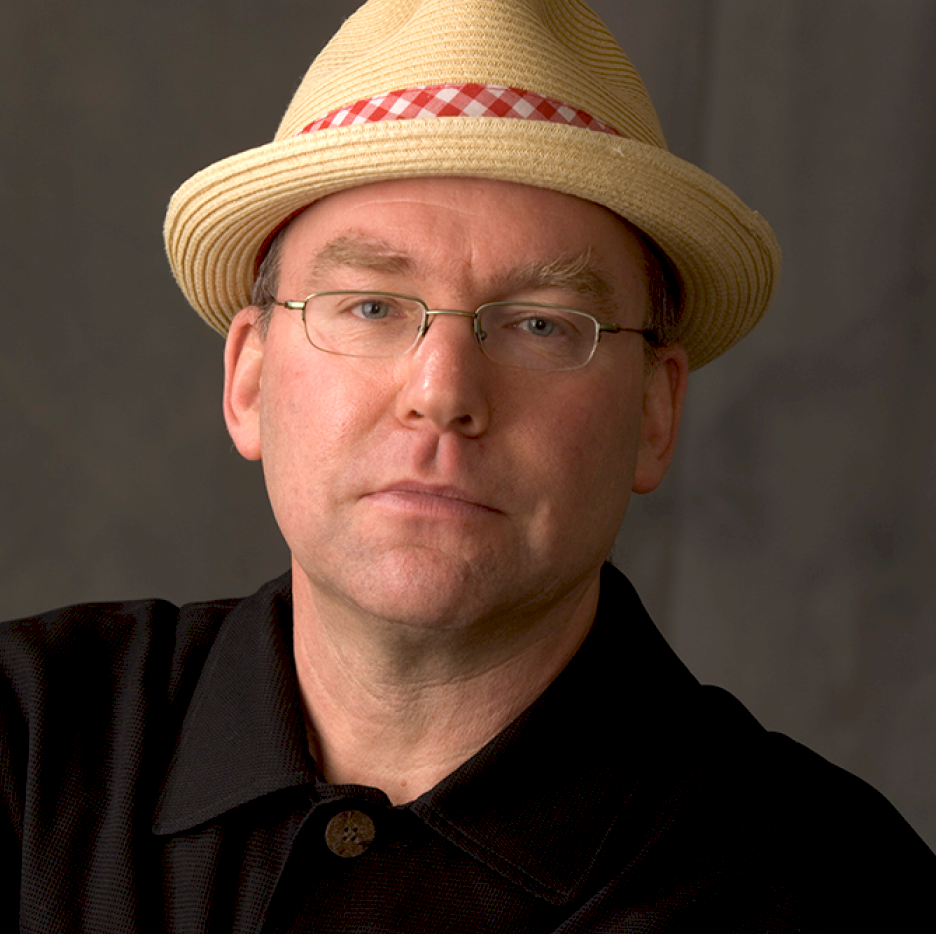 Artist Profile:
Wayne Horvitz
Composer, pianist, and keyboardist Wayne Horvitz performs extensively throughout Europe, Japan, and North America. He is leader and principal composer for the quartet Sweeter Than the Day and performs regularly as an improviser on both piano and electronics throughout the world. Past ensembles include The President and the Horvitz, Morris, Previte Trio, Pigpen, Zony Mash, The New York Composers' Orchestra, Ponga and The Four Plus One Ensemble. His newest ensemble, The Gravitas Quartet, is a chamber group featuring cellist Peggy Lee, trumpeter Ron Miles and bassoonist Sara Schoenbeck.
As a composer, Horvitz has been commissioned The Kitchen, The Kronos Quartet, Brooklyn Academy of Music, New World Records, The Seattle Chamber Players and Earshot Jazz. He has received commissioning grants from Meet the Composer, The National Endowment for the Arts, The N.Y. State Arts Council, The Mary Flagler Carey Trust, The Seattle Arts Commission, The Lila Wallace-Reader's Digest Fund and The Fund for U.S. Artists. Recent premieres include the V Series for chamber orchestra and Mountain Language for string quartet, Vienna 2001 and 2002. In 2002 he was awarded a Rockefeller MAP grant for the creation of a new piece, Joe Hill, for chamber orchestra and voice, which premiered in October of 2004 in Seattle. His 2003 composition, Whispers, Hymns and a Murmur for String Quartet and soloist, funded in part a Seattle City Artist grant, premiered in March of 2004. This composition and his earlier string quartet, Mountain Language are released on the Tzadik label. His newest string quartet, These Hills of Glory, was commissioned with support from 4Culture and the Mayors Office of Arts and Cultural Affairs. His recent collaboration with Tucker Martine, Mylab, was on the top 10 CD list for 2004 in jazz in both the New Yorker and Amazon.com. In February 2005 he received the Golden
Ear award from Earshot Jazz for "Concert of the Year."
Works for theater and dance include music for the 1998 production of Death of A Salesman for Seattle's ACT theater (directed Gordon Edelstein); productions of Ezra Pounds' Elektra and the American premiere of Harold Pinter's Mountain Language, both directed Carey Perloff. In 1992 choreographer Paul Taylor created a new work OZ, to eleven compositions Wayne Horvitz in collaboration with the White Oak Dance Company. Other theater and dance works include music for Bill Irwin's Broadway show, Strictly NY, and productions the Liz Lerman Dance Exchage, Ammi Legendre, Nikki Apino and House of Dames and the Crispin Spaeth Dance Company.
Horvitz has also composed and produced music for a variety of video, film, television and other multimedia projects, including two projects with director Gus Van Sant, a full length score for PBS's Chihuly Over Venice and two films about the creation of Seattle's EMP museum. His 85-minute score to Charlie Chaplin's film The Circus, for two pianos, two clarinets, and violin premiered in January 2000 in Oporto, Portugal.
As a sideman and collaborator he has performed and recorded with Billy Bang, Carla Bley, Curlew, Marty Ehrlich, Bill Frisell, Fred Frith, Robin Holcomb, Butch Morris, David Moss, Bob Previte, Elliott Sharp, Michael Shrieve, Kazutoki Umezu, Philip Wilson and John Zorn (Naked City, Cobra, etc.), among others. He has produced records for the World Saxophone Quartet, Human Feel, Marty Ehrlich, Fontella Bass, The Living Daylights, Bill Frisell, Robin Holcomb, Eddie Palmieri and local songwriters Cathy Croce, Karen Pernick and David Russell among others.
Born in New York City in 1955, Wayne Horvitz lives in Seattle with his wife, composer Robin Holcomb, and their daughter Nica and son Lowell.
Related Post