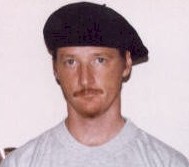 Artist Profile:
Brad Dutz
Brad Dutz, born 1960, in Decatur, Illinois, has played music all his life. In 1981, after graduating from North Texas University, he moved to Los Angeles and began studying with Luis Conte, who to this day is a stong influence, both as a teacher and a friend. Other long-term influences for Brad include Don Alias, John Bergamo, Airto, and Emil Richards. Brad has eleven CDs to his credit, including his solo and duet CDs and bandmember CDs Submedia, OtherParts, and Sleight of Hand; he has also done a series of eight instructional videos for Interworld Music. coque iphone outlet In addition, here are a few of his other
accomplishments in the music industry:
Film& TV: Beverly Hills 90210, Mission Impossible, Dr. Quinn: Medicine Woman, Star Trek: The Next Generation and Star Trek V, Little Mermaid, Nightmare on Elm Street, etc.
over 140 album credits, including: David Benoit, Tribal Tech, Leo Kottke, Rickie Lee Jones, Uncle Festive, Jeff Berlin, Steve Smith, Terrance Trent D'Ar, KISS, various 'At the Movies' CDs
live performance with: Airto, Frank Sinatra, Maynard Ferguson, Kenny Loggins, many others.
active on the LA underground jazz scene
Brad welcomes comments and questions. He can be reached e-mailing brad@rhythmweb.com
Make sure there's plenty of room when you invite Brad Dutz over to play. The standard drum kit would take up some space to begin with, but that's just one
small section of the Dutz spread. Blink and one will miss the arrival of what seems like the entire cargo of a boat, all drums from faraway places across oceans, seized customs and dumped all over the stage, awaiting the careful setting up of the maestro. Then there are a series of special clay drums, vaguely resembling the lineup of ceramic cookware in the front of a Moroccan culinary shop. The space an ordinary drummer might utilize for his complete setup might not
even be sufficient for Dutz's phone books of contacts, let alone his percussion ordnance. coque iphone 7 After perusing the Los Angeles based percussionist's discography, one can imagine a phone book that is cleaved off into volumes based on each letter of the alphabet. Adventurous listeners discover Dutz through his involvement with the southern California free improvisation and avant-garde jazz scene, performing and recording with artists such as trumpeter Jeff Kaiser, multi-instrumentalist and multi-record producer Vinny Golia, and talented drummer and bandleader Alex Cline. Quite often fans of such artists bemoan the fact that their talents are not put to use on commercial recording projects as well; a Vinny Golia contrabass clarinet solo, for example, would liven up just about every new pop release that comes out of the Hollywood hit factory, and he probably even lives around the corner from one of the recording studios. coque iphone 6 In the case of Dutz, here is at least one avant-garde performer whose talents are in demand in the mainstream music business. He has integrated well into the Los Angeles recording scene, appearing on the recordings of top female vocalists such as Alanis Morissette, Rickie Lee Jones, and Maria Muldaur and bringing whatever exotic instruments are asked for to an impressive range of new age, fusion jazz, Latin, and otherwise unclassifiable instrumental projects. He has backed up Frank Sinatra, Tom Petty, and Willie Nelson, none of whom could probably identify the instruments Dutz used on their sessions name. coque iphone The percussionist has also created a series of recordings of his own music under his own name, all quite well received. On the other end of the sonic spectrum, he is involved in the Jazz at the Movies band, a group that is working its way toward the release of its tenth CD. coque iphone solde He has played on the film and television soundtracks to Beverly Hills 90210, Mission Impossible, Dr. Quinn: Medicine Woman, Star Trek: The Next Generation, Ocean's 11, Star Trek V, Little Mermaid, and Nightmare on Elm Street. The busy whirlwind of activity that is his musical career didn't exactly come blowing in from out of nowhere. acheter coque iphone en ligne Dutz has played music all his life. He moved to Los Angeles in 1981 after graduating from North Texas University and began studying with one of his strongest influences, the percussionist Luis Conte. Dutz eventually began making a contribution to the music scene as a teacher as well, and has done a series of eight instructional videos for Interworld Music. coque iphone He began working as an applied faculty member in the music department at CSULB in 1992, and also conducts percussion clinics.
He's been called "One of L.A.'s true oddballs. A merger of Harry Partch and Spike Jones, a musical whiz kid and a hopeless crackpot".
Related Post