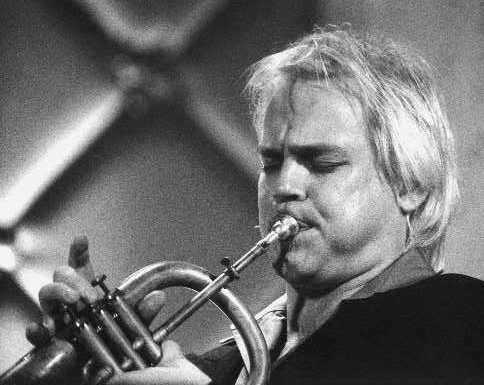 Artist Profile:
Brian Swartz
Born December 16, 1967, Brian is a second generation trumpeter. His father, CMSgt Lawrence Swartz (d), was a 30 year trumpeter in the United States Air Force. Brian's early exposure to music made a profound influence on him and he started playing trumpet at the age of ten. As a teenager, his family moved to the San Francisco Bay Area where he attended Armijo High School. He played all through his high school years and won many honors and accolades including Command Performances at the CMEA solo/ensemble festival and the Louis Armstrong and John Phillip Souza Awards. He graduated from Armijo in 1986 and began his music education at Solano Community College. coque iphone 7 In 1988, he moved to Los Angeles to attend California State University at Northridge where he played in the "A" jazz band, then led Joel Leach. coque iphone He also attended the University of Southern California. Brian has led his own jazz group since 1997 and has become an accomplished composer and arranger. He has burst onto the Los Angeles jazz scene and has become a much sought after asset. He can be heard on recordings with Jane Getz, Dale Fielder, Todd Hunter, Joe Henry, Michael Bublé, Keb Mo, The Faboulous Thunderbirds,Patti Labelle, Jackie Green, the Buddy Childers big band, Red and the Red Hots, Rebecca Kyler Downs, Teddy Thompson, Dave Sherr's Artmusic Ensemble, Josh Nelson and numerous other studio dates. He has also completed his debut CD as a leader, "There's Only Me" (Noir Records), which was released worldwide in May, 2000. coque iphone 2019 Brian has performed at most of the major jazz venues in Los Angeles leading his own quintet. Brian's quintet has featured some of L.A.'s top sidemen such as saxophonists Keith Fiddmont, George Harper or Zane Musa; pianists Brad Mehldau, Billy Childs, John Beasley or Bill Cunliffe; bassists Jeff Littleton or Darek Oles; and drummers Lorca Hart or Aaron Serfaty. Recently, Brian was the host of a series at Lunaria in Century City called "The Best of L.A.'s Trumpets" which featured his quintet backing up many of L.A.'s greatest jazz trumpeters.
As a sideman
Brian has performed with Tom Harrell, Jack Sheldon's Big Band,
Diane Schuur, Canadian "crooner" Michael Bublé, The Jazz on the Latin Side All Stars, Buddy Childers' Big Band, Ernie Andrews, Barbara Morrison, Bill Henderson, Jane Getz, Todd Hunter, Buddy Montgomery, Bob Florence's Limited Edition, Francisco Aguabella, Carmen Lundy, Dale Fielder, Black/Note, Don Rickles, Phil Vieux, Bruce Lofgren, Bob White, Chuck Flores, Isaac Smith's Big Band, Jeff Goldblum, The Jazz Spot Orchestra, Rebecca Kyler Downs, Bruce Eskovitz's Jazz Orchestra and Dina Deluxe. Since 1996, Brian has been a core member with the critically acclaimed Jazzantiqua company, an ethnic dance troupe which performs live with a jazz quintet. coque iphone 2019 For three years, Brian was a regular member of one of LA's most popular swing bands, Red and the Red Hots. Brian performed with and acted as the contractor for the Tom Harrell big band which performed music from Harrell's Grammy nominated CD, "Time's Mirror" (RCA/Victor), at the Jazz Bakery in December of 1999. acheter coque iphone In September of 2000, Brian again performed with the Tom Harrell big band at the Moneterey Jazz Festival. Tom Harrell's band included such jazz stars as Greg Os, Ralph Moore, Ralph Peterson, Billy Childs, Warren Luening, Carl Saunders and Bob Sheppard. Brian's sextet performed in December of 2001 at the Los Angeles County Museum of Art and Brian performed with ASCAP/IAJE Billy Taylor Commission winner Jason Goldman's Nonet at the 2002 IAJE Conference in Long Beach, California. Brian appears on Canadian crooner Michael Buble's DVD, "Come Fly With Me."
TV and Film Credits
Television:
"Everybody Loves Raymond" with Red and the Red Hots "The Donnie and Marie Show" with Red and the Red Hots "The Late, Late Show with Craig Kilborn" with Michael Bublé Polo/Ralph Lauren commercial 2004- Appears in commercial (hand double) and plays on soundtrack. soldes coque iphone Original music John Leftwich.
Film:
"Jesus' Son" 1999 – Original music Joe Henry. "The Cooler" 2003 – Original song, "Love Me Like Candy" co-written Brian Swartz and Rebecca Kyler Downs (also appears on movie soundtrack CD). "10 Tricks" Release TBA – Original music John Leftwich.
Jazz Festivals:
1999 Playboy Jazz Festival at the Hollywood Bowl with Jeff Goldblum. 2000 Monterey Jazz Festival with the Tom Harrell big band. 2001 Playboy Jazz Festival in Pasadena with Bruce Lofgren's After Burner. 2004 Central Avenue Jazz Festival with Isaac Smith. 2004 Jazz at Drew University Festival with The Jazz on the Latin Side All Stars. 2004 Brownsville Jazz Festival (Texas) with The Jazz on the Latin Side All Stars.
Private Study: For five years, Brian studied with trumpet guru Bob Shew. Bob showed him the importance of passing down the tradition of trumpet playing and Brian maintains a very busy schedule of private students in the L.A. coque iphone 6 area. Brian has also studied with John Coppola (San Francisco), Bill Bing (CSUN), John Thomas (LA) and L.A. studio legend Uan Rasey. He is currently teaching at Adam's Music in West LA. His dedication to mastering his craft and continually building upon his knowledge has brought him to prominence in the Los Angeles jazz scene.
Related Post