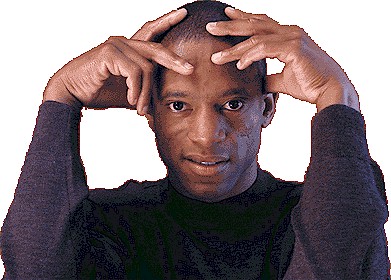 Artist Profile:
Earl Thomas
No doubt about it, Earl Thomas is a musical force to be reckoned with. His rich, evocative voice and dazzling showmanship as well as his unique take on R&B, Gospel and the blues, place him squarely in the tradition of Sam Cooke and Otis Redding.
Earl is currently touring in support of his brilliant new album "T_, an authentic sounding, sing and shout, hammond drenched collection, ranging from northern soul dance floor stompers such as "Look At Granny Run Run" to acoustic blues shuffle's like "All About Love". coque iphone pas cher The album comes across like it could've been a hit back in the day, or topping the charts today. coque iphone 2019 A truly timeless sound.
Earl Thomas is that rare artist, whose music is steeped in tradition while reaching forward with his own voice. coque iphone His blues and classic R&B based sound has found a worldwide audience, particularly in Europe where he now spends up to six months a year touring. coque iphone x With seven albums to his credit, this prolific singer songwriter has proven he can continually deliver riveting heartfelt material. His electrifying live performances are just that something extra.
As a performer Earl Thomas is a dynamic presence, an explosion of energy and heartfelt abandon. coque iphone xs max As a songwriter, he finds himself in the enviable position of having his music recorded a wide range of artists, including Peter Green, Solomon Burke, and Screamin' Jay Hawkins. coque iphone soldes Earl Thomas aptly describes himself as "a traditionalist with current influences".
Related Post